With the new regulation, the ALKÜ Alanya Training and Research Hospital decided to relocate the PCR test area required for international flights to the polyclinic building of the old state hospital, which is currently not in use.
Head physician Prof. DR. Hüseyin Lakadamyalı explained that due to the large crowd, it had been decided to move the test center for the COVID-19 tests, which are necessary for international flights, to the old hospital as part of the approval received from the Ministry of Health. So the service should be improved.
Prof. Dr. Hüseyin Lakadamyalı: "As of Monday, August 17th, 2020 (other reports mention the start on August 20th), we will offer our patients a 24-hour service without interruption in the special PCR area that we have in the outpatient clinic We have refurbished the service building of the old state hospital.
We have taken the necessary precautionary measures in accordance with the regulations. 12 employees are alternately available here. We are preparing to open our current PCR area at the Oba state hospital as a COVID emergency room. In the future, only suspected cases will be tested here. "
ADDENDUM OF 08/17/2020 - This is how the tests work!
As previously announced, the tests were started punctually on August 17th, 2020 in the building of the old polyclinic (GOOGLE MAPS ADDRESS: https://goo.gl/maps/FDqhZ9EjsazbE1JR8). The center is open 24 hours, 7 days a week - just calculate 48 hours back from departure and then go to the test.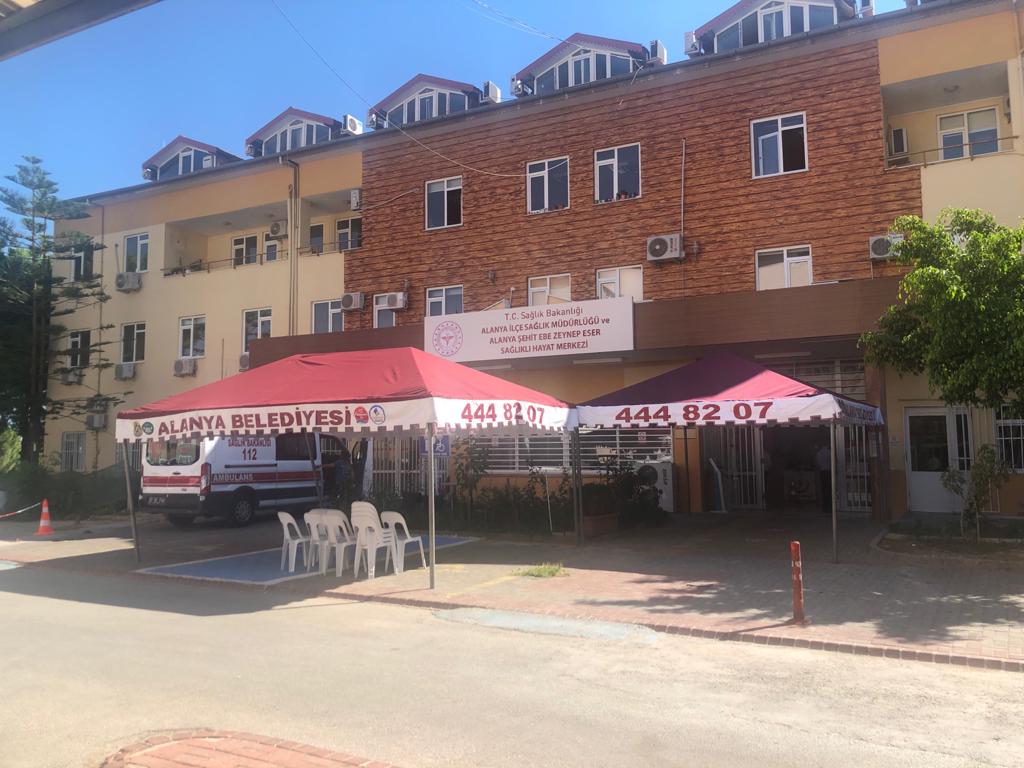 The test costs 250 TL, can be paid for on site by credit card and cash, and the result can either be viewed online after 24-36 hours (https://enabiz.gov.tr/PcrTestSonuc/Index) or picked up directly at the clinic . If you want to call up the result, you can save it as a PDF form on your smartphone and have it printed out in almost every stationery store (Kirtasiye).
You need to submit:
- Passport (ID) and a copy - every stationery shop also makes it, you CANNOT have copies made in the test center!
- Copy of the ticket
- Payment receipt for 250 TL (payable in the test center)